In the beginning of 2020, our customer Sartorius surprised us by using their citation data in a creative way: they created a beautiful infographic for leads generation.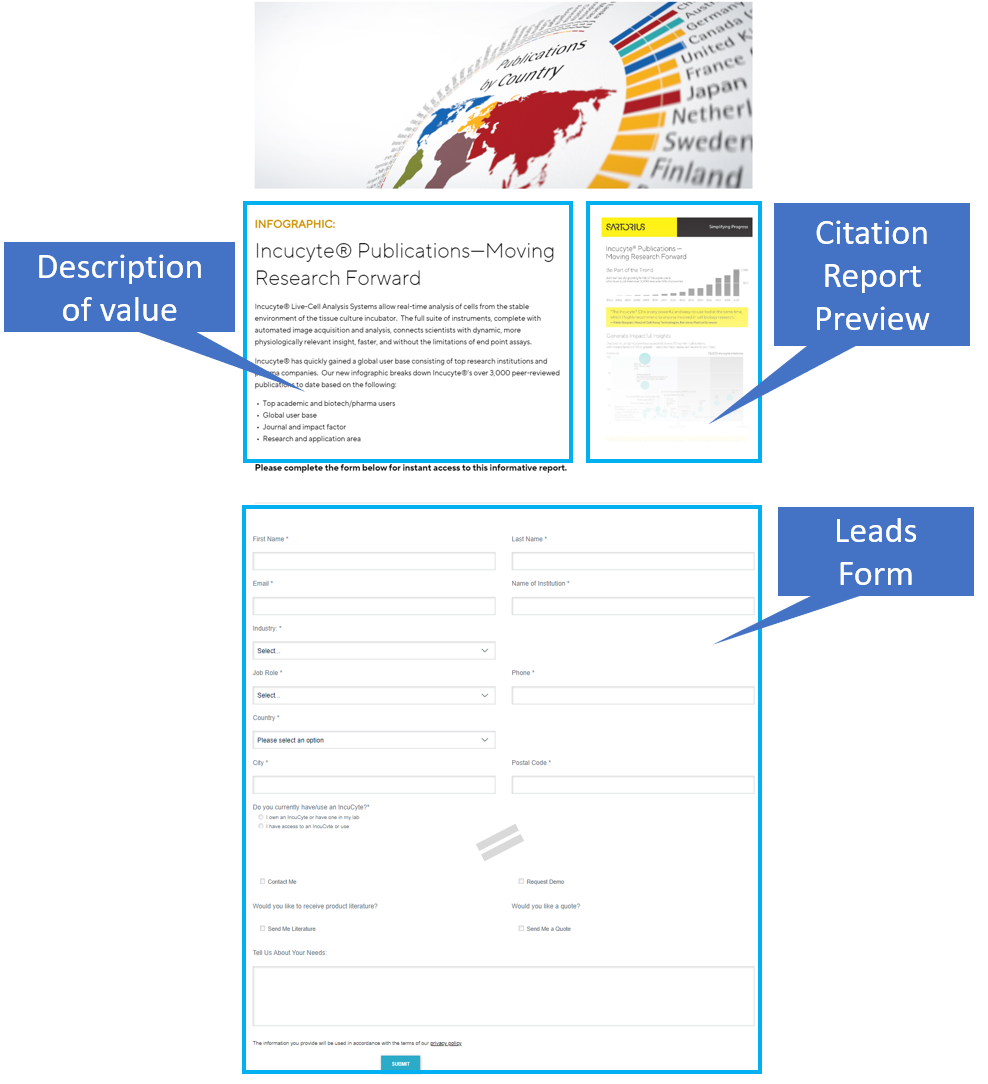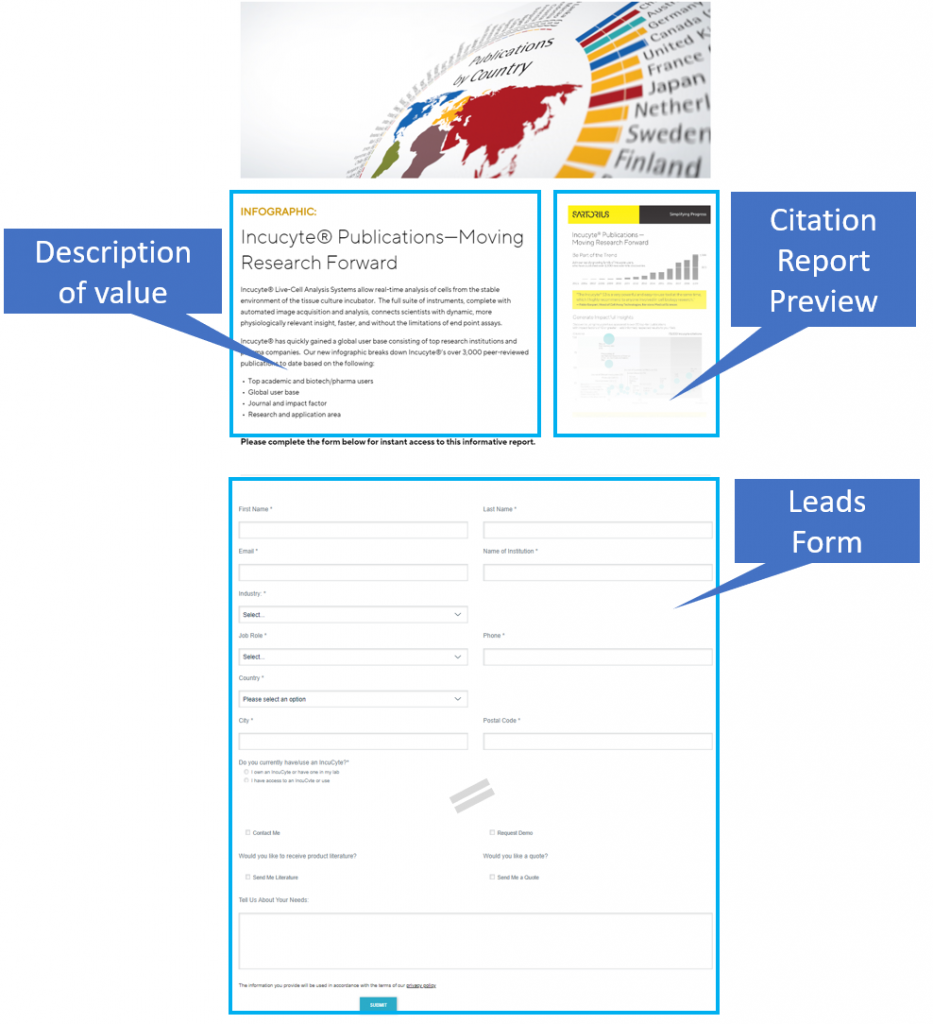 Specifically, we did "Deep Analysis" on 3,000+ scientific publications citing Sartorius' Incucyte product, and report detailed statistics such as trend, global user distribution, top journals and impact, top academic and pharma users, and applications etc.
With the data, they created beautiful graphs on top of the numbers. Then they created a leads generation form so their leads can fill the form and download the full report.
To get inspired, you may check out here to see their form and maybe download the full report by filling the form.
If you need help to create a beautiful infographic on your own citations, just let us know.