Interactive Citation Map is a component we offer in Smart Embed Code. It is a visually appealing way to tell your potential customers how popular your products are. To make the map better fit the look and feel of your website, we offer a number of options to customize the style.
1. Base map
There are 9 options for the base map:
(Default) Map
Satellite
Terrain
Light Political
Mono City
Simple Atlas
Light Landmass
Dark Landmass
and Whitewater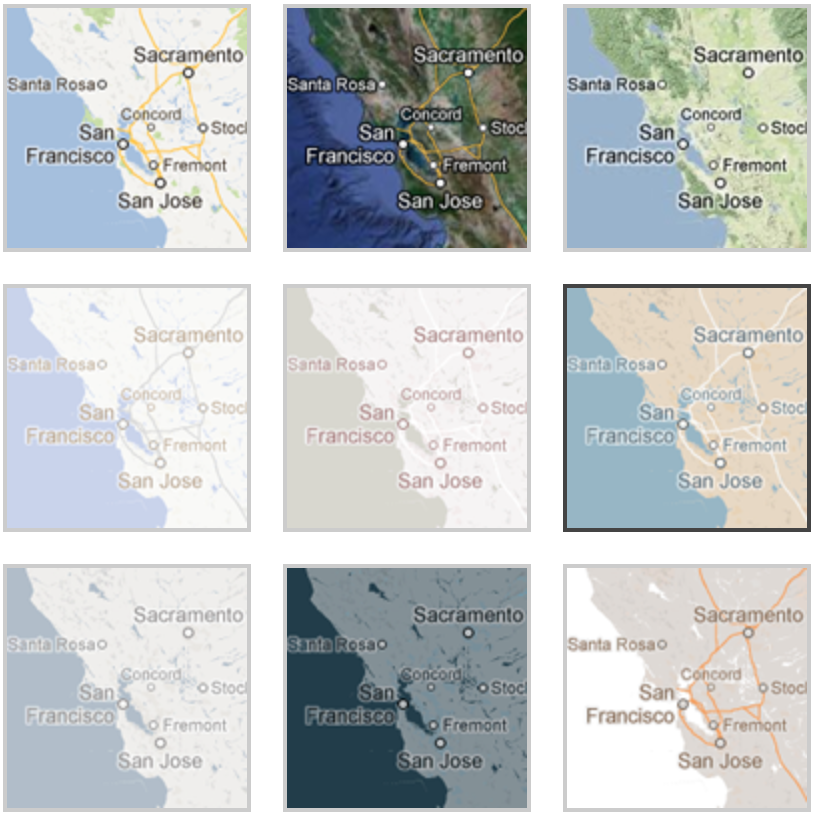 2. Marker color
There are 30 colors you may pick for the markers.

3. Marker shape
There are 11 basic shapes and a few hundred other shapes you may choose.

---
The following map has the "Satellite" base map with red "fire" markers.