Publication and Citation Tracking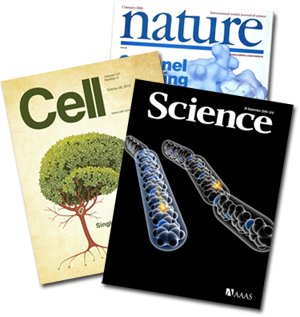 The best way to convince a scientist is to produce results. As a maker of scientific research products, your results are the many publications that cite your products. Would you like to stay abreast of this critical information? Do you want a dedicated team of scientists with experience in the field to compile it for you? How would your marketing strategy change if each month you received a detailed report of citations and research trends related to your product? Do you want to view your customers on an interactive map?
Boost your reputation and inspire confidence in prospective customers
Maintain warm relationships with customers by sending timely congratulatory or thank-you notes
No tedious work
No coding
Get insights of your product applications
Cover 99+% of scientific publications
Trusted by
happy customers from small to big

---

---

---

---


---

---

---

---

We know citations
Our team has a combined 60+ years of experience in core research in top universities such as Stanford, Cornell, Baylor College of Medicine, and Beijing University, etc. Dealing with citations is our daily life.
We are trusted
We are trusted by 200+ companies from big to small, such as Bio-Techne, Bio-Rad, PacBio, TECAN, Sartorius, Eureka, etc. You are in a good group.
Structured data
In additional to the basic citation information, we also report 10+ fields (e.g. author contact information) for each citation. We send you the structured data in Excel format which make it very easy to import into your databases or to format for your website.
Smart Embed Code
Hate coding? A simple code snippet which displays your citation list, search form, citation number etc in a professional format. Details and examples →
99+% coverage
We cover multiple literature databases and compile a comprehensive list of your citations.
Monthly update
We make sure your citation data is always updated.
How to use your citation data?
Website
You may list citations on your website, preferably searchable, to instill confidence into your website visitors.
Webinar
If you rank your citations by the journal impact factor, you will easily find the good publications and the authors. You may then invite the top authors to give a webinar.
Tools for marketing/sales
Your marketing/sales team can easily find relevant references for potential customers.
Content marketing
Are you doing content marketing in LinkedIn, Facebook, Twitter or Instagram? You will get a lot of ideas and contents from the citations.
More ...
We wrote an article showing real life examples using the citation data. You might be inspired. Please check out →
Case studies
See how we are helping top biotech companies to use citation data for their websites, email marketing and content marketing.
All Case Studies
---
"

"Novus has been working with BizGenius for over 6 years! The service from BizGenius has been excellent and they go above and beyond to help us "make things easy". They are reliable, efficient, timely and affordable. In this day of the bottom line mentality I truly believe BizGenius is at the forefront of great service and a superb citation service."Bryan Tinsley, Marketing Director at Novus Biologicals