It's not always easy to decide what is the best frequency to send newsletters to your list. If you send too few emails, you lose your inbox presence and thus miss revenue opportunities; on the other hand, if you send too frequently, you may start receiving complaints and find your emails less read. In fact, according to ReturnPath's study, the complaint rate starts rising when you send 5 or more emails per week, and the open rate drops as you send more frequently.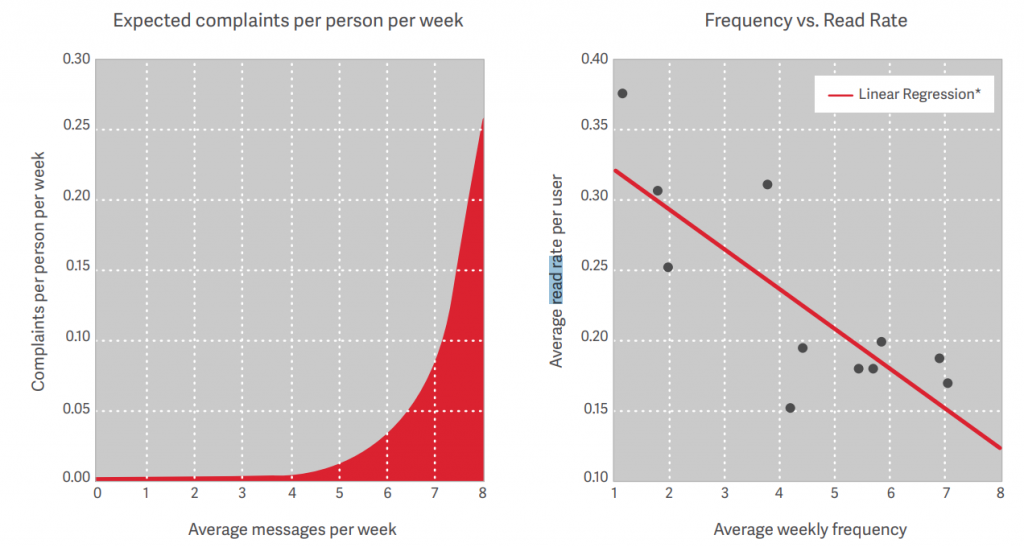 You may wonder, how often do other companies send emails?
According to DMA's survey report, about 1/3 of companies send 2-3 emails per month. In the following graph below, we can see that more than 60% of companies send 2-5 emails per month. The report can be downloaded here.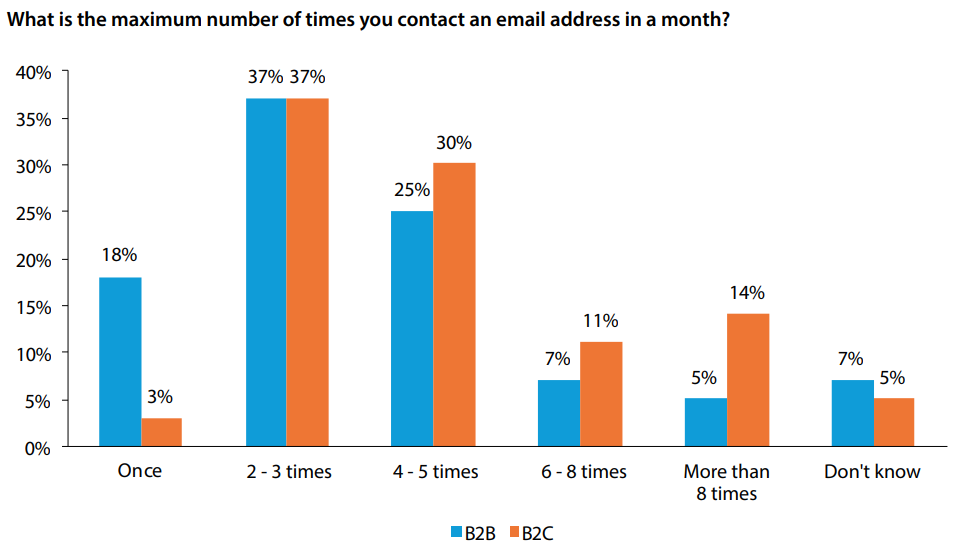 SmartrMail reported similar result: most companies send 1-4 emails per month.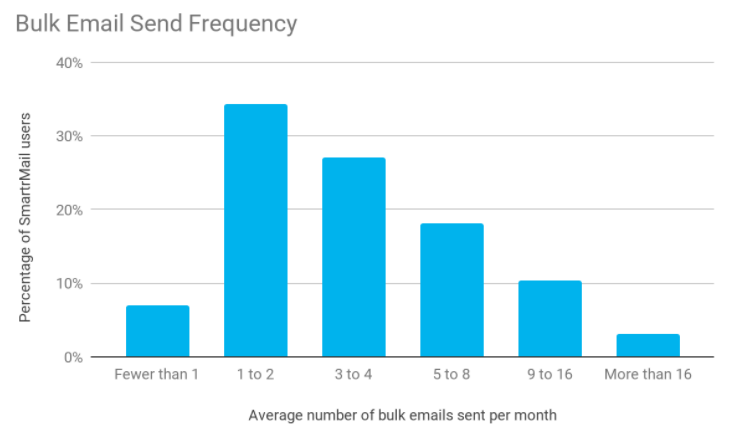 GetResponse reported that 49% of their customers send 1 email per week – that is 4 emails per month.
If we summarize the 3 reports mentioned above, most companies send 2-4 emails per month. In our own experience, we send 4 emails per month. Our open rate is satisfactory, about 20%, and complaints/unsubscribes are few.