Many life science companies buy banner ads from journals, especially high-profile ones such as Nature or Science. But is there are a smarter way to choose journals?
The answer is yes. You can use a journal's history publication data to determine if the journal is a good fit to your products. There are two ways to do so.
Method 1. Find journals where your own customers are publishing
First, you need to compile the publications where your products were mentioned. Then you count the number such publications for each journal.
For example, one of our clients produces a live-cell imaging and analysis platform. We compiled their citations and did an analysis on the journal.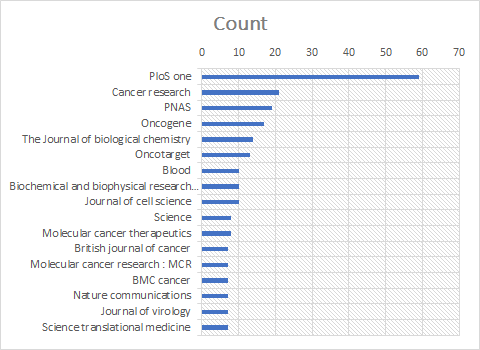 As we can see, the top journals where our client's customers published are PLoS one, Cancer research, PNAS etc.
Method 2. Find journals who publish in your field
If your product is new and do not have many citations, you can still use a journal's history publications to determine the fit. First, you use a keyword related to your product to search scientific publications, then count the number such publications for each journal.
For example, if your product is an instrument for cell imaging, then we can use "cell imaging" as a keyword to search PubMed. There are more than 10,000 publications. If we count the journals we get: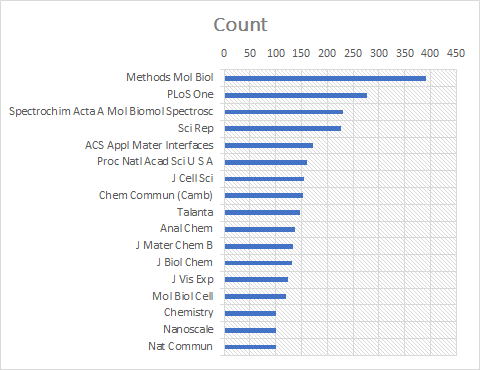 These are the journals who published on "cell imaging" most, and some of the journals (e.g. PLoS one and PNAS) actually appear in the 1st list too.
---
Here we showed 2 ways you can use publications to choose journals for your ads. If you need help compiling publications and counting journals, please feel free to let us know.