In addition to academic leads generation, we also offer a service to help you find customers in industry, especially in the space of biotechnology, pharmaceutical, and medical device, etc.
How does it work?
First, you specify criteria such as keywords, geography, job title etc. We use your criteria to search LinkedIn. As you might want to iterate the criteria and preview the results a few times, we can go over this interactively via a web meeting and decide on the final criteria. Below is an example of LinkedIn search result with keyword CRISPR, location in San Francisco Bay Area, industry in Pharmaceutical, and job title containing scientist.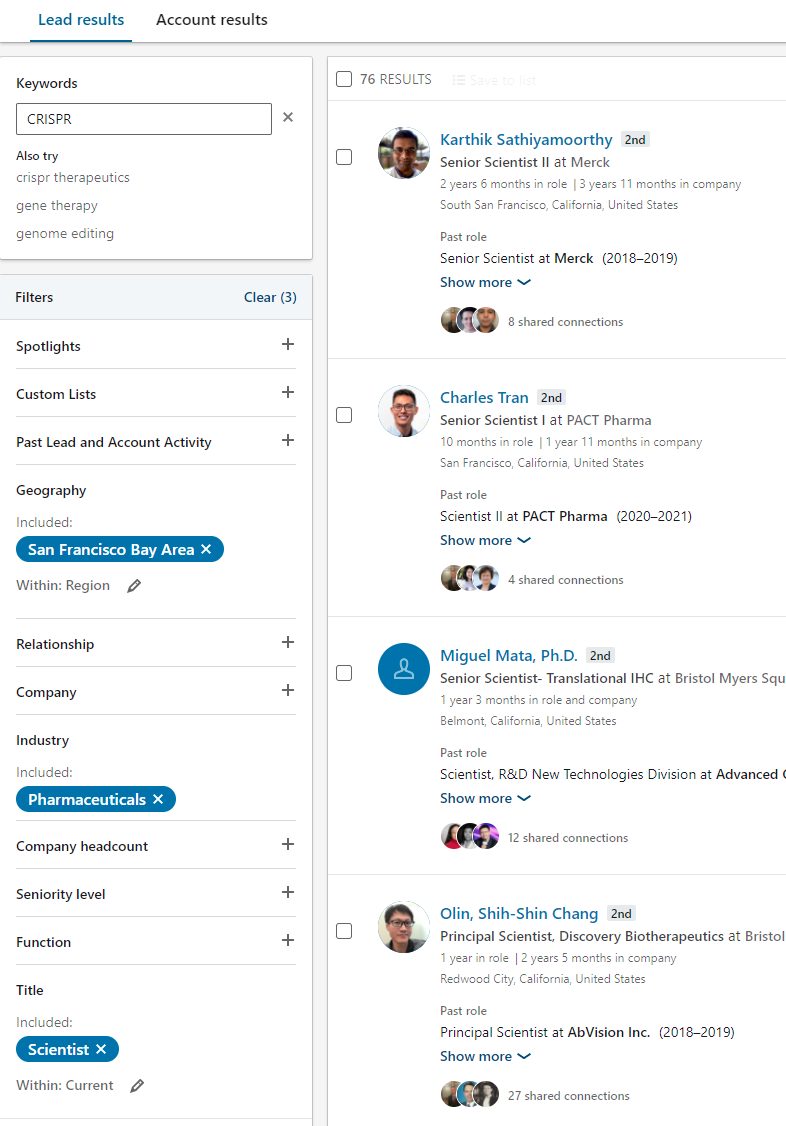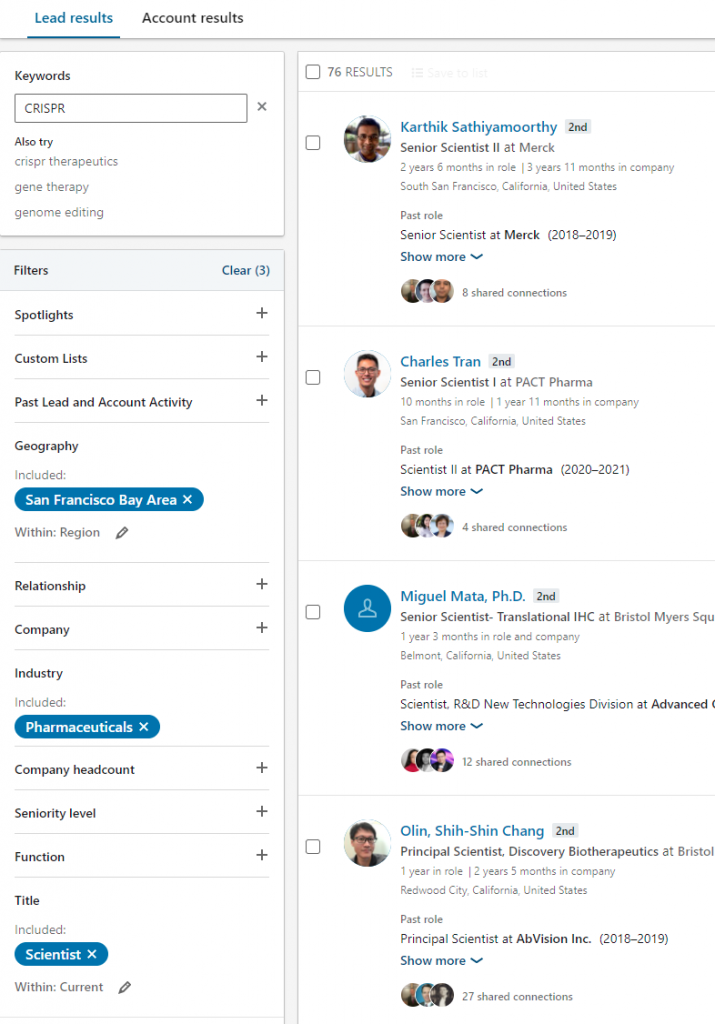 Then we start the project. For each contact, we will use a third-party service to find the email address and verify it. The email address is a work email, not a personal email (e.g. Gmail). It typically takes us 3-7 days to complete the project, depending on the number of contacts.
Finally, we send you the data in a table in Excel. The file contains the following columns: Email, First Name, Last Name, Company, Title, Location, Country, and State. Below is a screen shot of the final Excel table.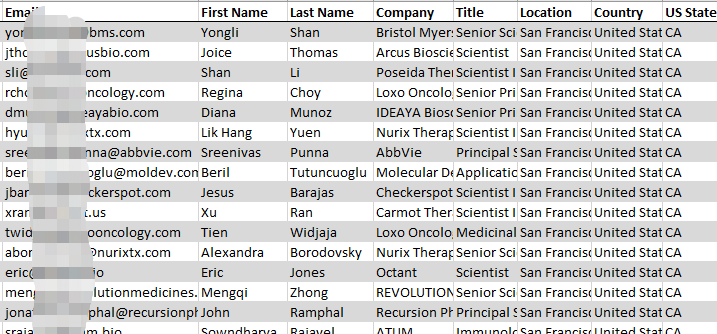 A common question asked by our customers is about the bounce rate. We can achieve about 80% accuracy. After you contact them, we will also refund you for the hard bounced emails – so you only pay for the good ones.
Do you need to reach out to industry customers for your product, service, or survey? Please don't hesitate to contact us.