Rich and relevant contents in your web pages will boost your page's SEO ranking and make them more discoverable. One such content is new publications related to a specific field, gene, protein, technology etc. For example, if you have a product related to the ROR2 gene, you can include a few new publications related to ROR2, as shown in the screenshot below: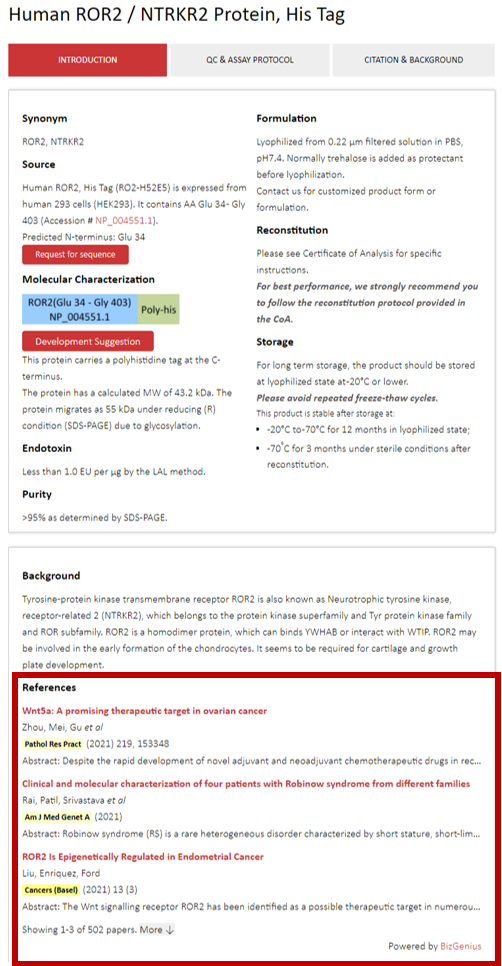 The publication list shown above is automatically generated by the "New Paper List" component of our Smart Embed Code. It has the following advantages:
Search engine friendly: the content (title, abstract, and authors) in the publication list are indexed by Google. When somebody searches related keywords in Google, your page will show up.
Automatically update. The list will refresh daily. That means whenever there are new publications the list will update itself.
Quick setup and zero maintenance. The setup is just copy/paste one line of code and takes less than 2 minutes. Then you are done.
The style (font, color, size etc) matches your page natively.
If you are already using our Smart Embed Code, then you can use the "New Paper List" component without additional charge. If not, this "New Paper List" is available to subscribe starting from $99/mo/domain. Just contact us to get started.