Since last year we have been compiling a researcher list on COVID-19 from scientific publications. As of today, there are ~135,000 COVID-19 publications from which we compiled 118,433 unique researchers.
Below is the monthly number of scientific publications on COVID-19 since 2020. As we can see, following the initial burst in early 2020, the number has stabilized at ~10,000 per month.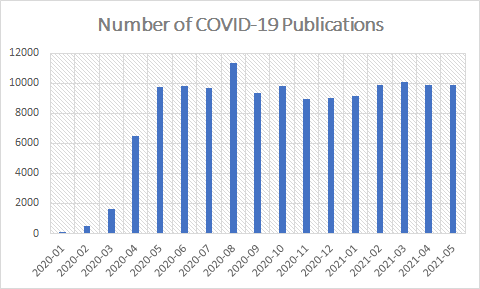 The top countries where these 118,433 researchers are from include United States (22%), Italy (10%), China (10%), and UK (7%).
If you have products/services which help COVID-19 researchers, you may want to run campaigns targeting them. We have the following fields for each name: email, first name, last name, affiliation, if the name is in EU, country, and state. Below is a screenshot:

If you are interested in the list, please feel free to contact us.