If you want to create a beautiful, professional, and responsive (meaning it looks good on all devices) email, then you may try the Bee editor. It's free and it has a lot of templates for you to choose.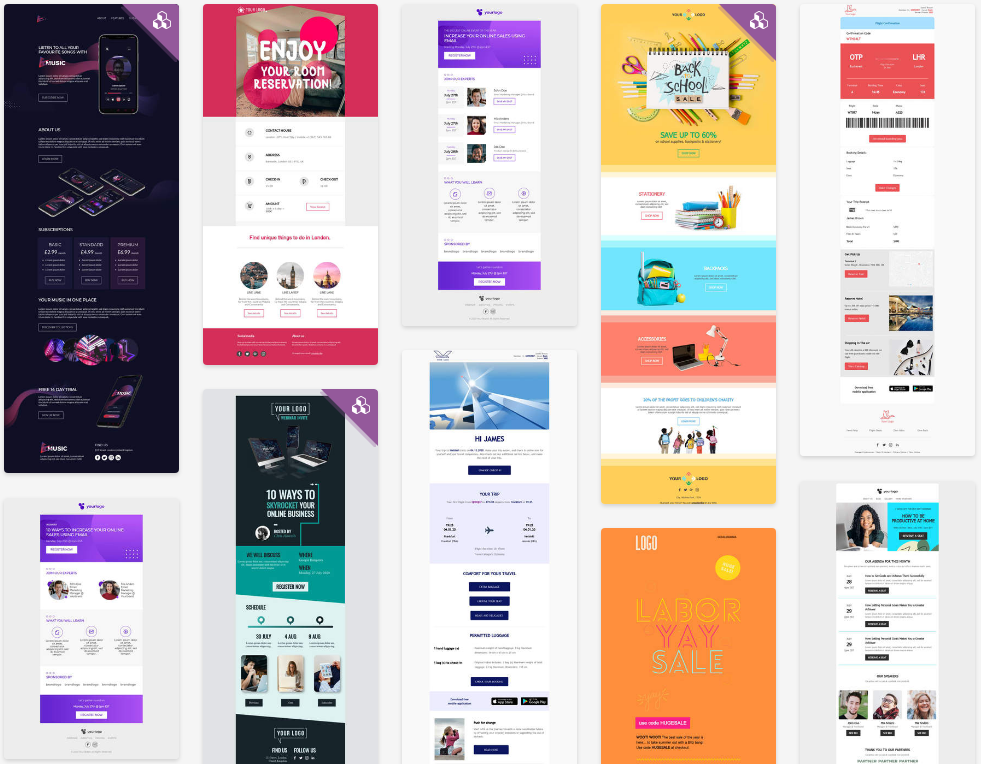 We recently used it to create a webinar email, and the user experience has been mostly pleasant. First, we searched "Webinar" in templates and picked one, and then started editing it. Most of the operations were simple drag, drop, and paste.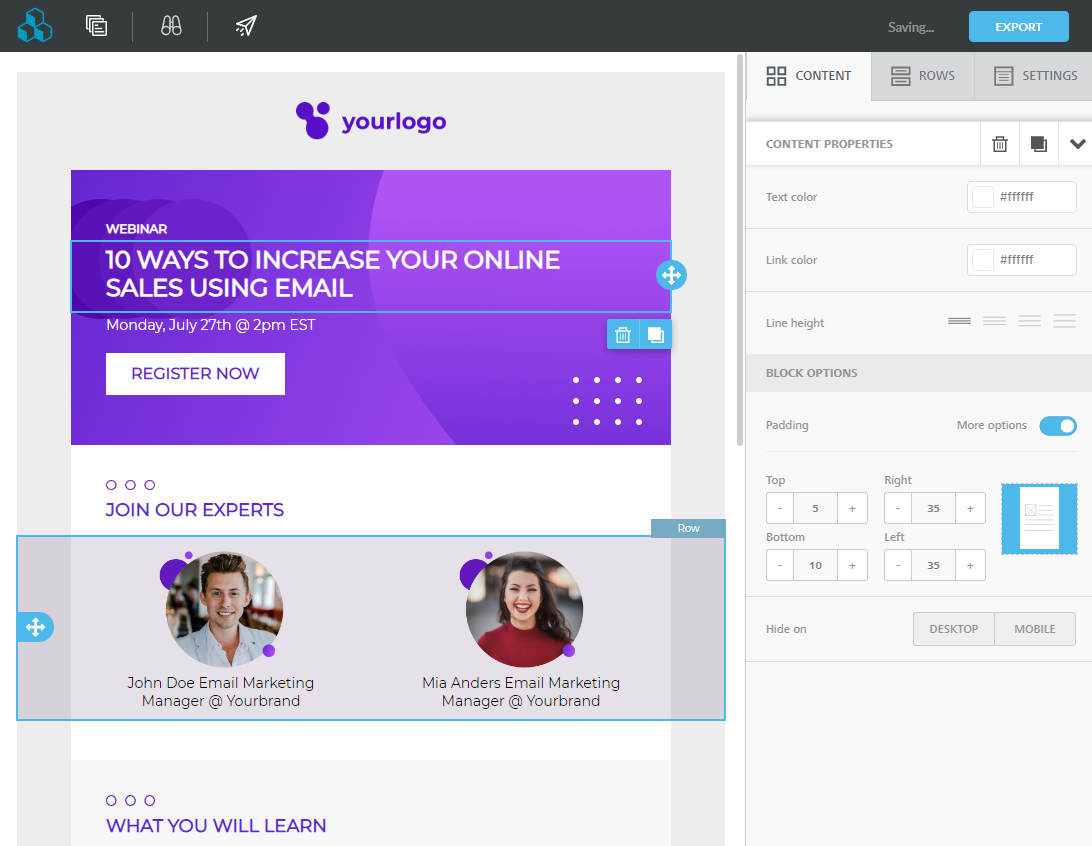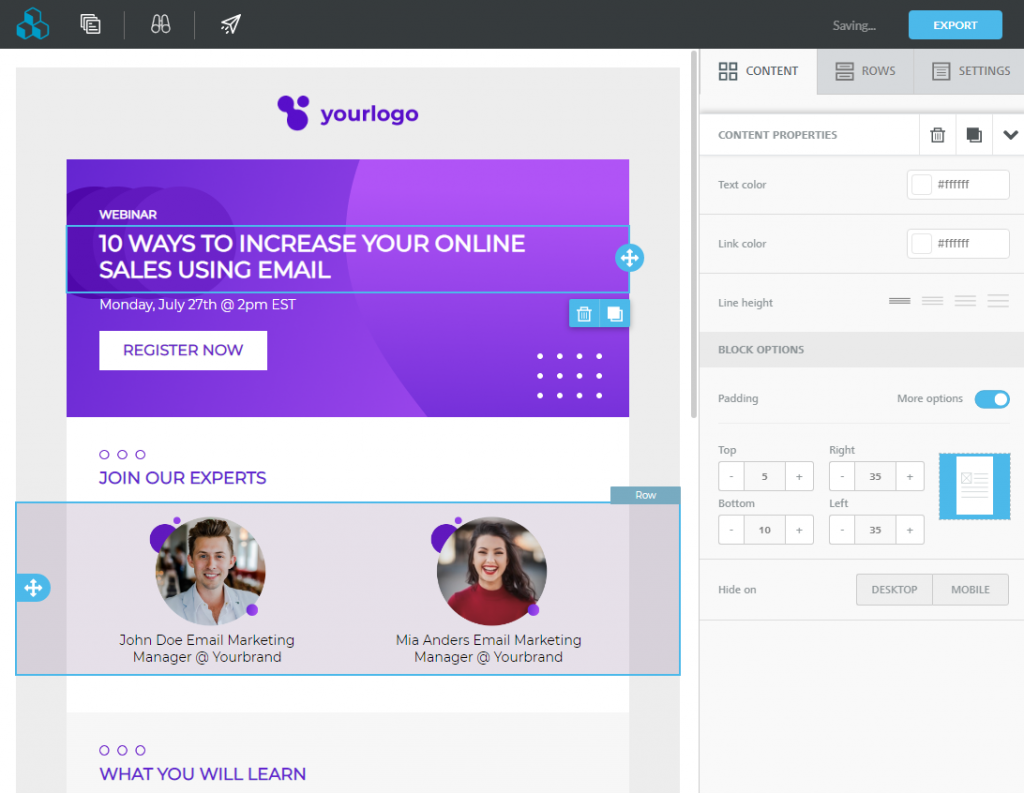 After finishing the editing, you can export your work to your email marketing program.
Bee editor is free but it does have a Pro version (starting from $15/mo). Check out here for the pricing table.