Life science companies frequently need to identify experts (key opinion leaders) or potential customers to promote their products or services. I have seen a number of companies manually search scientific publications and NIH grants and copy/paste the author's name and contact information. This is very tedious and time-consuming. To this end, we develop a tool which makes it easy.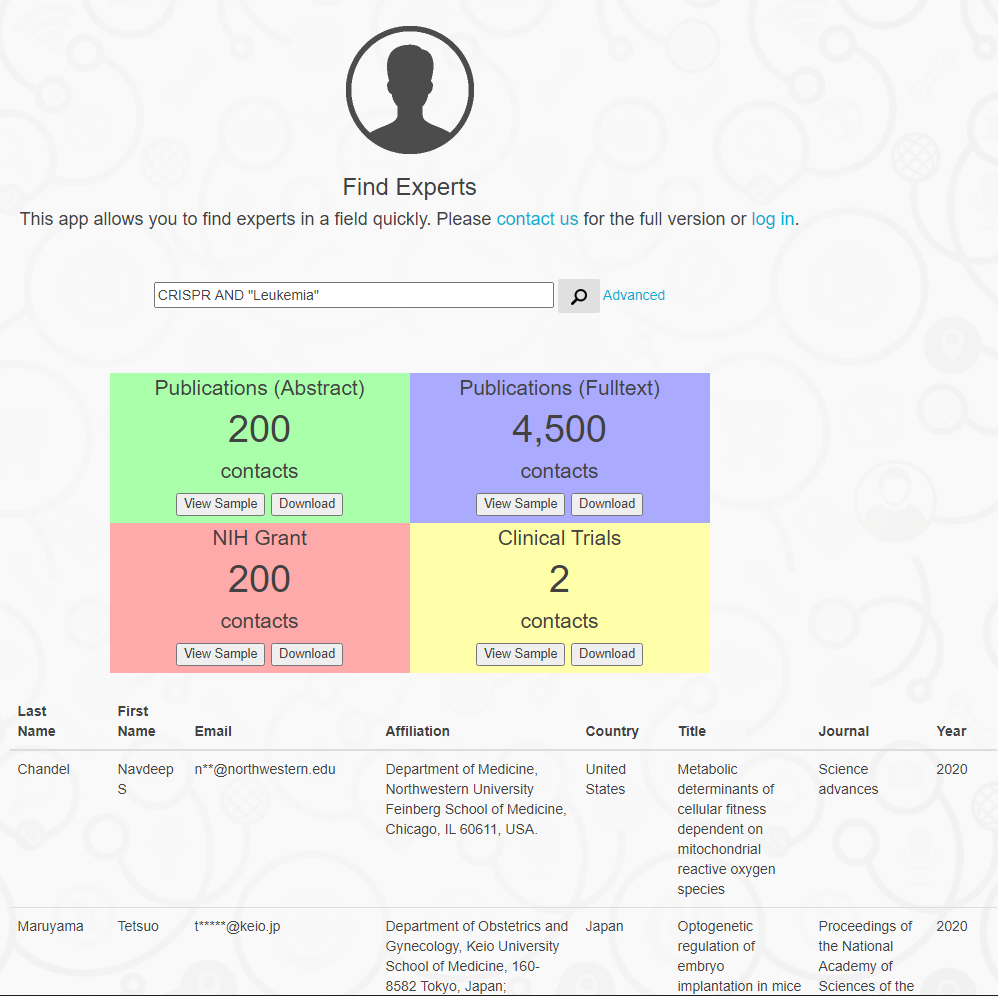 For example, if you are interested in experts using CRISPR studying Leukemia, you may simply enter keyword CRISPR AND "Leukemia", then our tool will automatically search 4 different databases and show you the number of experts as well as a few samples. The databases include scientific publications (abstract search only), scientific publications (full text search), NIH grant database, and clinical trials database. The data is updated daily.
After reviewing the samples, you may click the "Download" button to download the full list in Excel sheet.
You may use the tool for free to estimate the number and view the samples. To download the full list, please contact us and subscribe. The link of the tool is at https://www.biz-genius.com/experts