We are asked by a few clients if we can recommend an explainer video service company. In the past we have used VideoJane (http://www.videojane.com) before and are very happy with the video and the price. They charge ~$700/min. If you mention the code "BIZGENIUS" when you order, you will get a $100/min discount. You may contact them on their website or by email (info@videojane.com).
The video VideoJane helped us create is a 2D animation video that explains our Leads Generation service from NIH grant holder database. You may take a look (link to Youtube) below.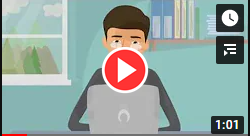 In case you are not familiar with business explainer videos: A business explainer video is a short, informative video that explains what your company does and how it can help potential customers. It may also include the benefits of working with you as well as testimonials from happy clients.
The benefits of a business explainer video are that it is an affordable way to get your message across in a clear and concise manner. It is easy to be shared on social media, which can help you reach more people. It also provides a memorable way for viewers to recall information about the product or service.