Comparing the trends of multiple technologies and their adoption side by side often reveals insights that aren't obvious when looking at them individually. Our platform Deep Analysis allows you to compare the growth trends of multiple keywords from publication database.
Here are a few examples.
Trends of two brain imaging technologies, EEG and fMRI. We can see fMRI is more widely used in research than EEG; however EEG has seen a faster growth in the past few years.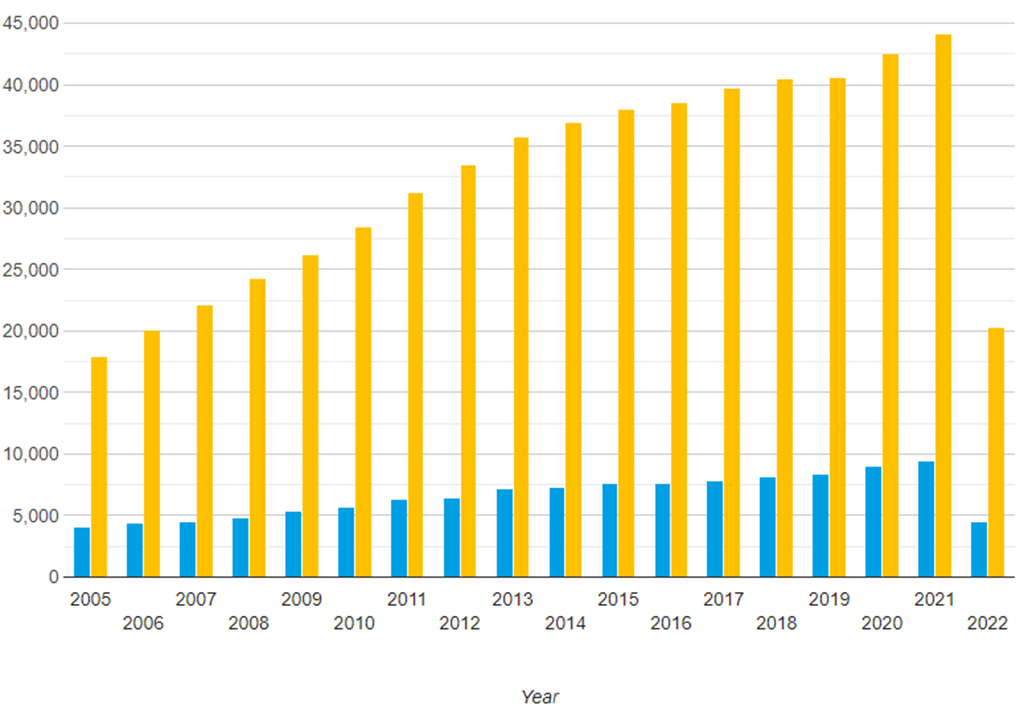 Comparing the research of biofilm in France and Germany. Germany is leading France and the gap is widen in the past 10 years.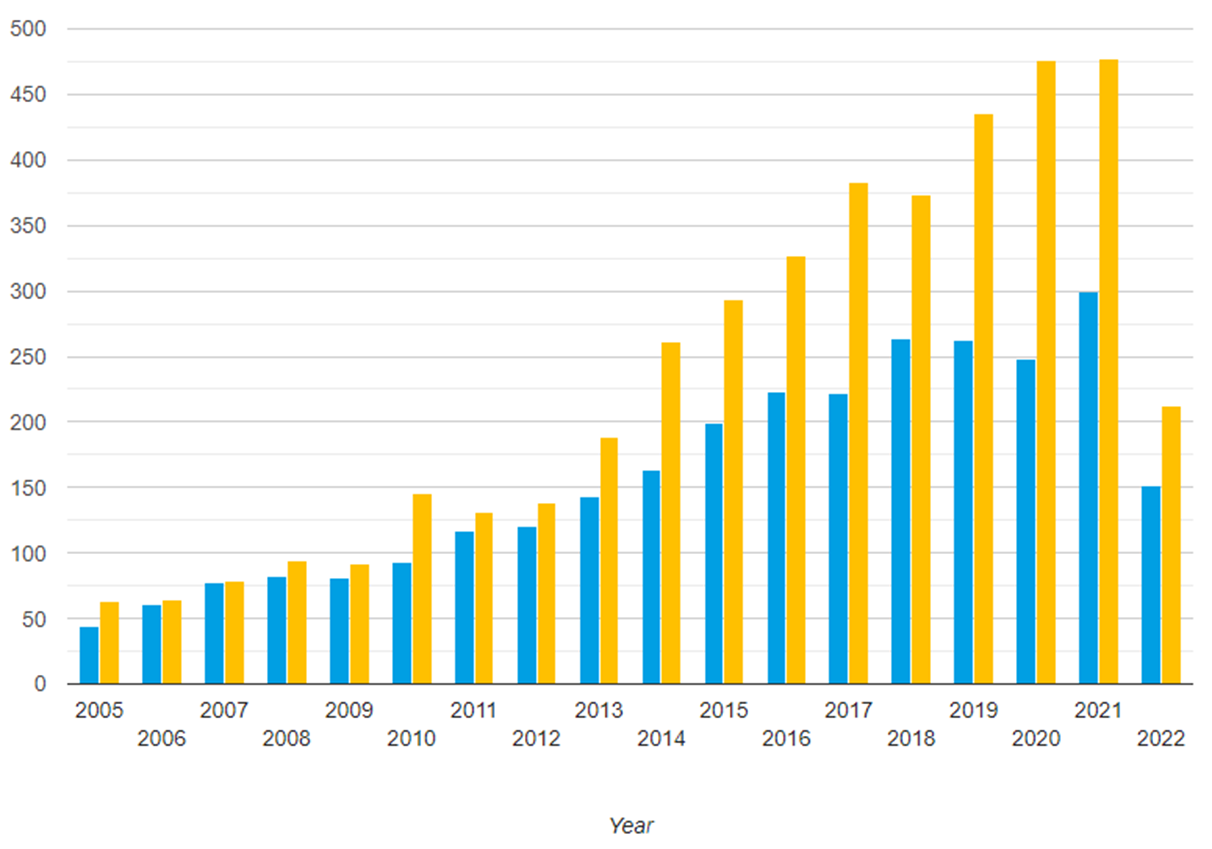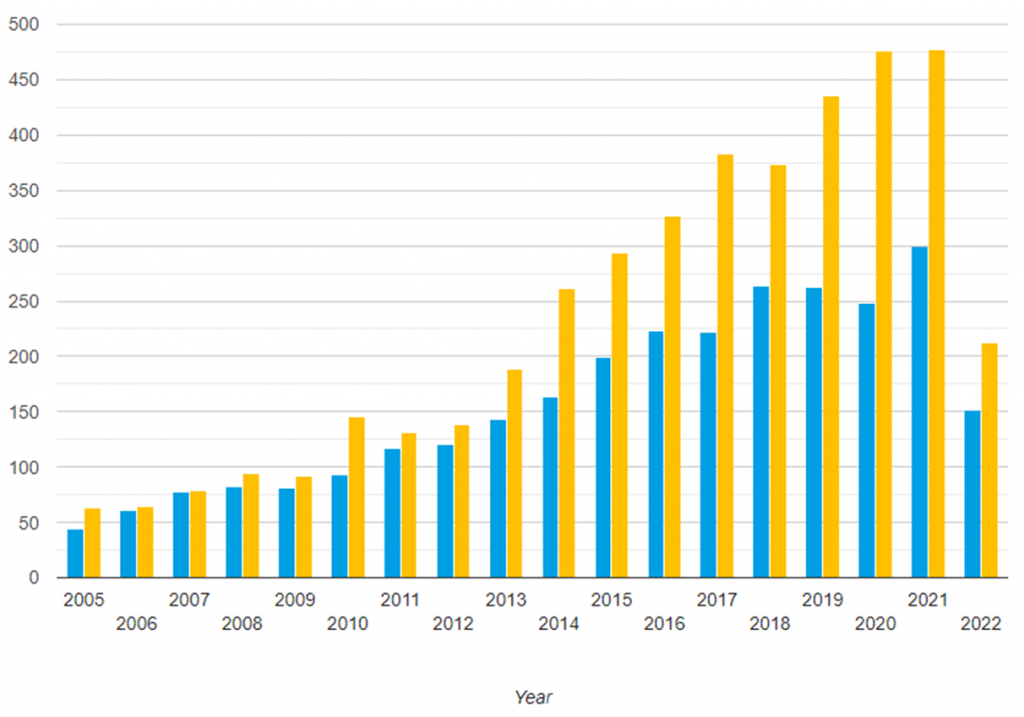 Comparing the research of biofilm in 3 institutes, Stanford, Harvard, and Yale. Stanford has been leading in the past 5 years.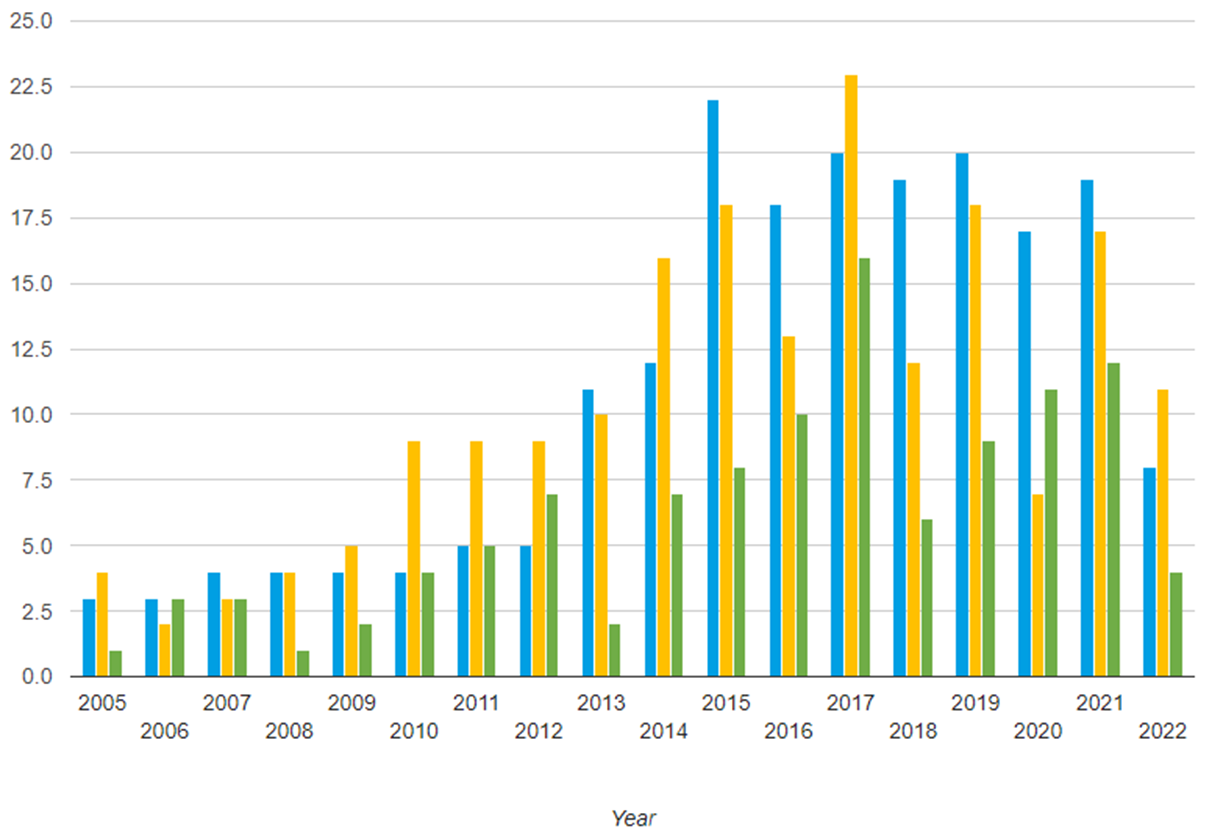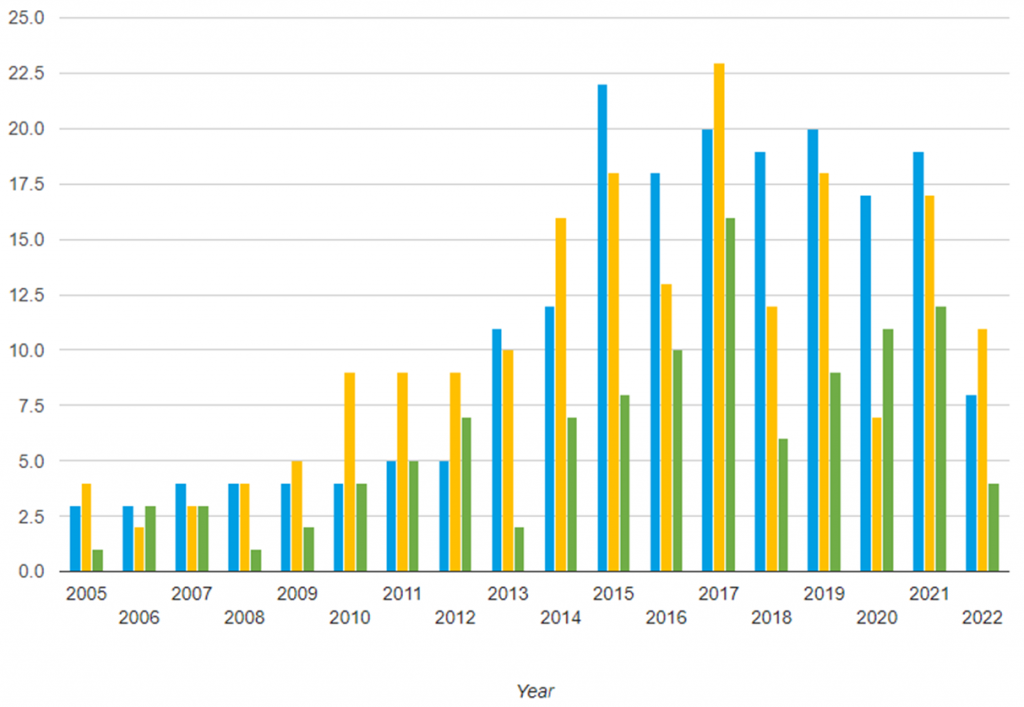 In addition to the graph, you can also download the raw number in Excel sheet for further analysis and visualization: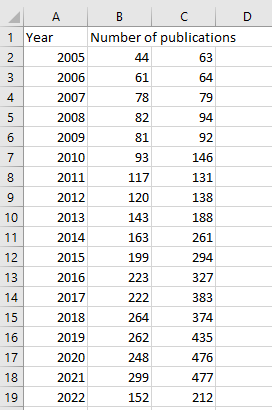 You may learn more about Deep Analysis. Please don't hesitate to contact us if you are interested.