BizGenius' Deep Analysis allows business analyst and marketers in life science to quickly understand all aspects of a product adoption or a field's progress in a matter of minutes. Here are 7 ways it can help you:
1. Create beautiful and educational infographics for content marketing and leads generation
To attract potential customers, you want to offer them useful contents. Infographic of a field is both useful and beautiful. For example, below is an infographic created by Sartorius IncuCyte team based on the result by Deep Analysis:

The infographic offers high value both for lead generation and for their sales team to show proof of productivity with the instrument.
You can also generate an infographic of any field within a few minutes. For example, with "(fNIRS OR NIRS) AND Brain" as keyword, Deep Analysis generate the following infographic.

The infographic contains rich data of a field, including growth trend, country map, institute ranking, hospital ranking, top authors and network, top terms, top journals etc. The data can be exported to create graphs with a different style.
You may use the infographic directly in your content marketing (e.g. LinkedIn feeds), website, or marketing emails. To generate leads, you may also ask your visitors to fill a form before accessing the full infographic,
2. Select keywords for Google AdWords
If you run Google AdWords campaigns, the keywords selection is critical to the success of your campaigns. Many people choose keywords by guessing, but Deep Analysis can extract keywords from the publications your existing and potential customers published and rank them by frequency, thus give you a set of keywords with high relevancy.
For example, if you have an RNAi product, Deep Analysis can analyze "RNAi" publications and output the following keywords: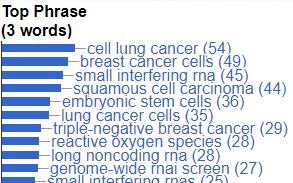 You may adopt some of the keywords as is (e.g. small interfering RNA), or modify some slightly (e.g. lung cancer AND RNAi) in your AdWords campaign.
3. Select keywords for Search Engine Optimization (SEO)
To improve your webpage's ranking in Google, your page needs to contain relevant contents. With the keywords analyzed by Deep Analysis, you may use them in two ways:
List them in the keywords meta tag. e.g.
<meta name="keywords" content="RNAi, lung cancer">
Write your contents mentioning the keywords.
For example, you may write a few sentences about the common cancer types where RNAi has been used.
4. Select journals for display ads
When others rush to buy ad space in high profiled journals such as Nature or Cell, you may choose journals where your products have been mentioned the most. For example, if Deep Analysis reveals that Sci Rep is the top journal where your RNAi products were mentioned, you may place your banner ads there.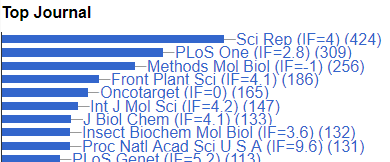 5. Identify your key users and invite them for your webinars
Deep Analysis reveals your key users (who published high impact papers most) and the relationship between them. With an interactive relationship graph like below, you can easily identify the top users and invite them for webinar speakers, case studies, etc.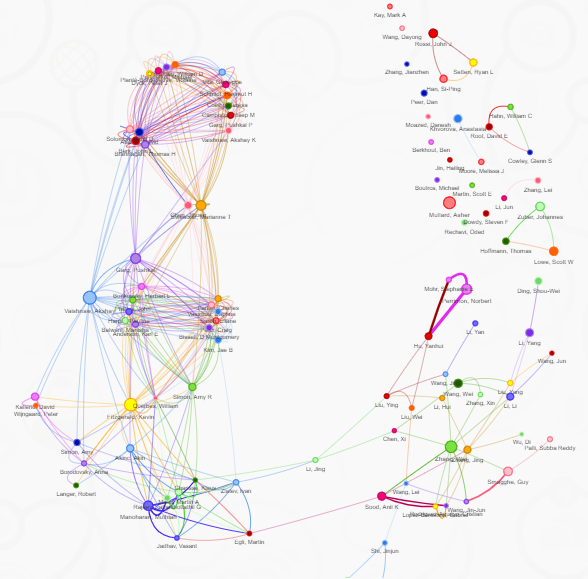 6. Identify key opinion leaders (KOL) for collaboration
Deep Analysis can reveal top experts in a certain fields. In the following example, we use (fNIRS OR NIRS) AND Brain as the keyword. In the figure below, key opinion leaders in the field are listed. You may reach out to the key opinion leads for collaboration (e.g. using your product to publish a paper, speaking in your webinars etc).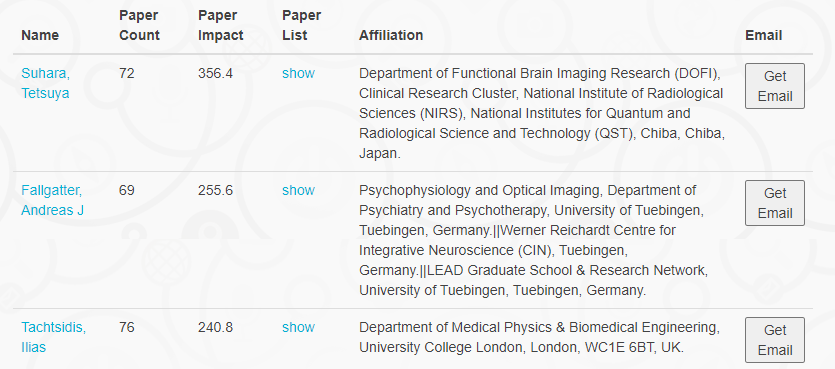 7. Identify companies as potential customers
Deep Analysis also lists top companies who are active in a field in terms of scientific publications. The list allows you to understand the market landscape as well as to identify potential industry customers. For example, the following are top companies who manufacture fNIRS instruments. If you have a product or service which can help them save cost or increase profit, you may contact them.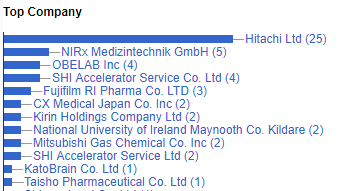 ---
We listed 7 ways you can use Deep Analysis in your own marketing, but the possibilities are endless. Our customers are very creative and we are often pleasantly surprised by how they use our tools. Please share with us how you use the tool.
Links:
Deep Analysis
Contact us