Whether you are looking for new leads or trying to understand which areas are "hot", the NIH grant database is a great data source. In the past 10 years, on average 6,000+ grants were awarded each month! The total fund is about $30B each year.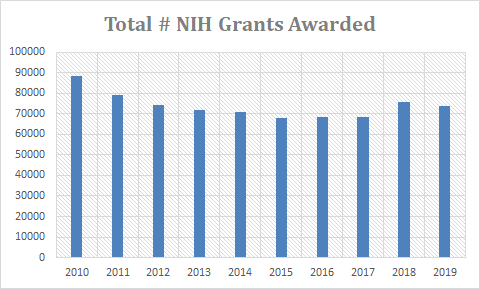 If we look closely into one year (say 2019), we will find the number varies from month to month. It peaked in July, August and September (on average 10K+ grants per month). October and November are winter for grants.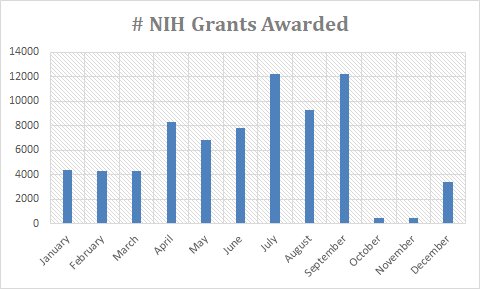 If we analyze the data, it will reveal the research areas which are growing rapidly in the past few years. In the graph below, we plot the relative frequency of 4 keywords: cancer, coronavirus, CRISPR and immunotherapy. "CRISPR" grows rapidly starting from 2014, "immunotherapy" grows steadily, and "cancer" and "coronavirus" stay relatively unchanged. I am sure "coronavirus" will surge in 2020.
NIH grant database is free to public. You may use this link to access it and search for free: https://projectreporter.nih.gov/ Below is the screenshot: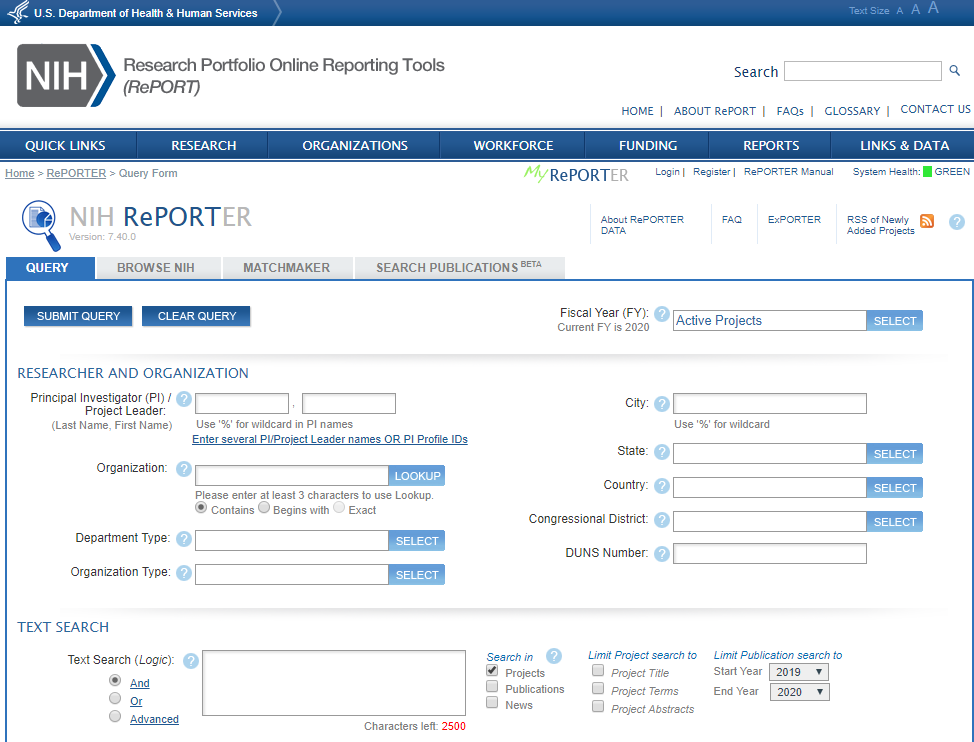 When you use the NIH reporter to find potential customers, you will find it's very tedious to get the contact information (email) of the grant holders. You have to click Google's reCAPTCHA images again and again. We can help you to compile all the grant information, including the email address, in a nice and clean Excel format, saving you precious time! Just let us know.
Or if you want to identify new research trend to guide your product development, we can do a customized analysis for you, revealing which area grows rapidly. Again, please feel free to contact us.